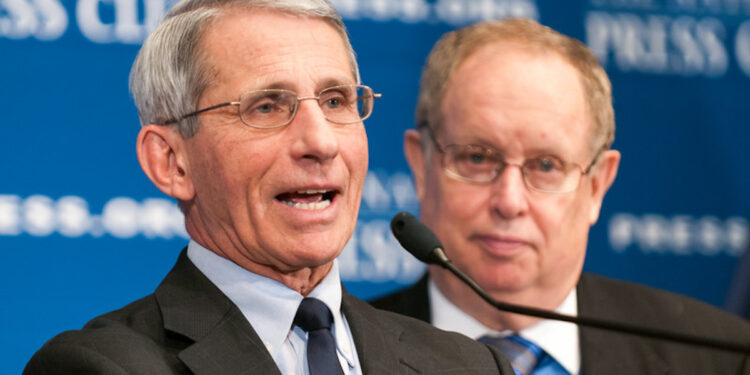 "Dr. Fauci detailed not only the necessary conditions for transmission but also how one would know of infection through the accumulation of various symptoms such as vomiting, diarrhea and bleeding." YES
He's doing his very best. NO
He's lied and covered and screwed up from the start.
Dr. Anthony Fauci was caught on mic calling Sen. Roger Marshall (R-KS) a "moron" after the most highly paid civil servant was grilled in a Senate hearing.