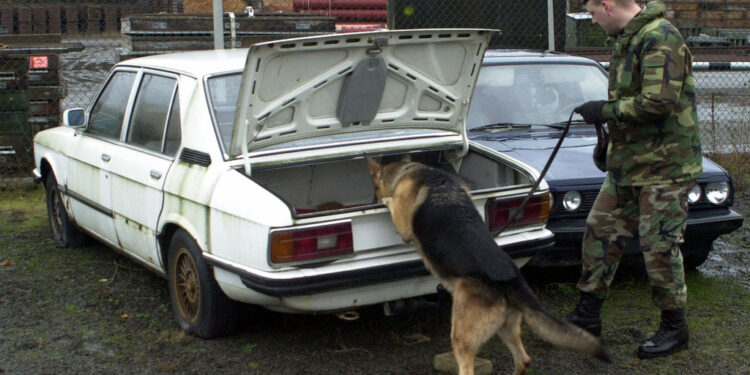 Ron, a Military Working Dog (MWD), checks out a car trunk with his handler US Air Force Staff Sergeant James Mings from the 569th US Forces Police Flight, Ramstein Air Base, Germany, they are looking for narcotic or explosive training aids on cars during the vehicle search portion of the 2001 Ramstein, K-9 Competition on January 22, 2001. Eleven teams from Ramstein are competing to determine who will represent their base in the United States Air Forces in Europe (USAFE) competition and then go on to represent the command at Lackland Air Force Base, Texas, and the Department of Defense MWD competition. YES
Its not a bad idea for teenagers generally. But she especially had good reason. NO
Dr. Fauci says strapped to the roof would be safer.
Sarah Beam, 42, was arrested after her son was discovered in a trunk after she put him there to not get infected from her positive-testing child. A judge later ruled there was no "probable cause" to hold her.