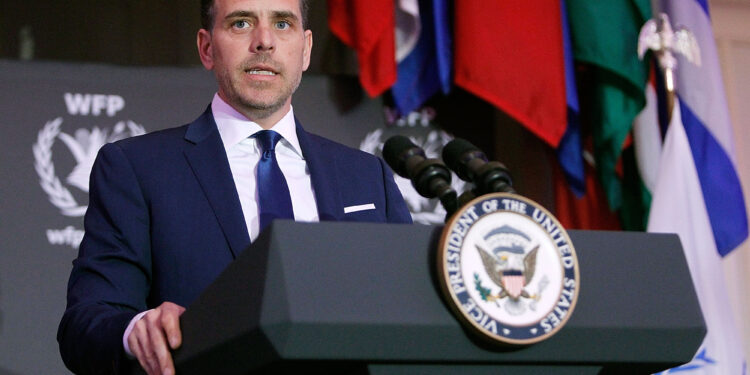 WASHINGTON, DC - APRIL 12: World Food Program USA Board Chairman Hunter Biden speaks at the World Food Program USA's Annual McGovern-Dole Leadership Award Ceremony at Organization of American States on April 12, 2016 in Washington, DC. (Photo by Paul Morigi/Getty Images for World Food Program USA) YES
Hunter was a busy beaver. NO
It's probably less than the income from Hunter's watercolors.
Revelations in the new book Red-Handed by Peter Schweizer include the bombshell that Hunter Biden, while his father was Vice President, raked in more than $31M in five deals with individuals with ties to the highest levels of Chinese intelligence.