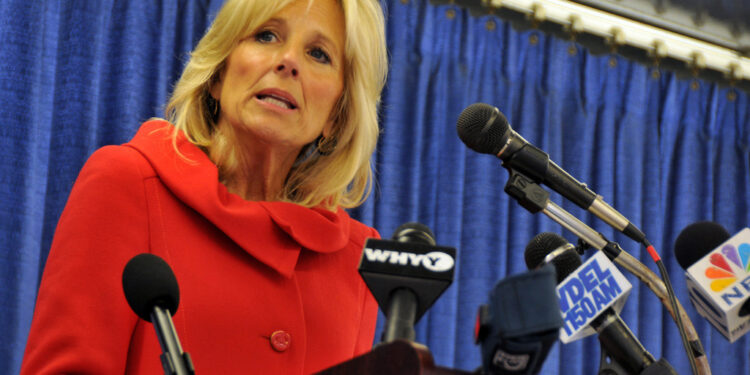 Dr. Jill Biden, wife of Vice President Joe Biden, speaks during the call to arms ceremony at the Delaware Air National GuardÕs 166th Airlift Wing, March 4, 2011. The 166th is scheduled to deploy to Afghanistan and Southeast Asia to provide logistical and aeromedical evacuation support to Soldiers and Marines in support of Operations Enduring Freedom and New Dawn. (U.S. Air Force photo by Tech. Sgt. John Orrell) (Released) YES
She allowed her husband to run for office and serve knowing he is mentally unfit and in a permanent cerebral fog. NO
She knows he is in great mental condition.
As evidence continues to mount about Biden's worsening cognitive impairment. Questions are being raised about those closest to him who were aware of his mental deterioration and allowed it.