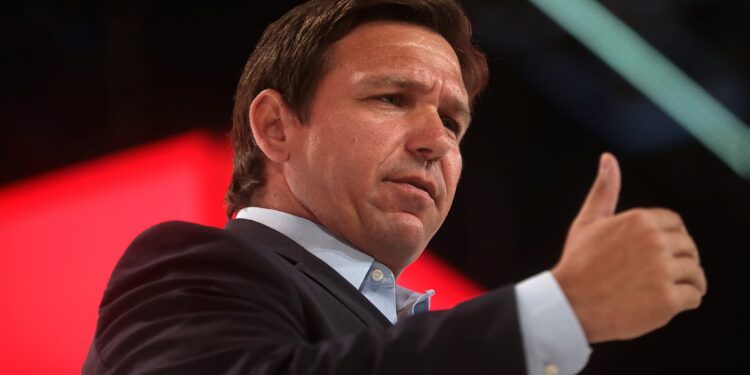 Gage Skidmore from Surprise, AZ, United States of America, CC BY-SA 2.0 , via Wikimedia Commons Yes
DeSantis is a better leader. No
Trump is a better leader.
During a recent back and forth between former President Donald Trump and Florida Governor Ron DeSantis, DeSantis taunted Trump by telling him to "check the scoreboard". DeSantis was referring to the midterm elections where he and his Republican colleagues dominated the state of Florida. Who do you think is the better leader?