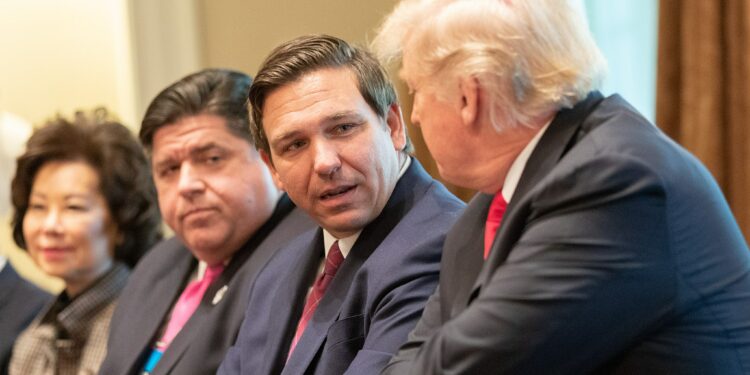 The White House from Washington, DC, Public domain, via Wikimedia Commons Yes
DeSantis should cancel his 2024 run. No
DeSantis should run in 2024.
With the 2024 election right around the corner, a large number of Republicans have decided to either support Ron DeSantis or Donald Trump. Some Republicans have said that they wish DeSantis would wait until 2028 and run then instead of facing off against Trump and dividing the party. What do you think?