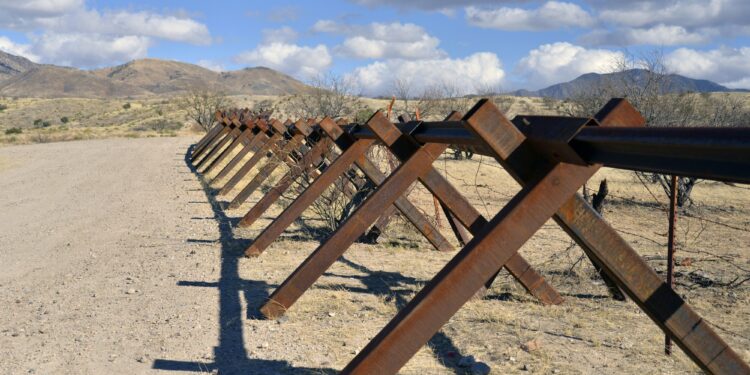 The border between The United States of America and Mexico as seen from east of Nogales, Ariz., on Feb. 19, 2013. The U.S. is on the left of the fence and Mexico is on the right. This type of fencing begins immediately after the wall end. YES
Why should the world take us seriously about the sovereignty of Ukraine's borders when we don't respect our own sovereignty on the Mexican border? NO
We should send massive troops for unclear objectives on a mission impossible abroad.
The Biden regime is sending troops and equipment toward eastern Europe to deter and defend against Russian violations of Ukrainian sovereignty.