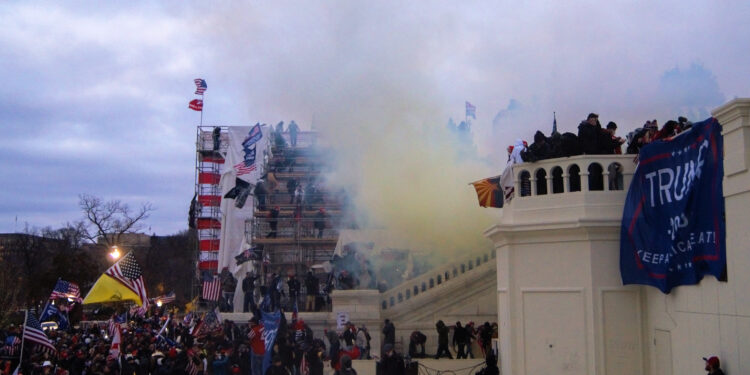 By Tyler Merbler from USA – DSC09523-2, CC BY 2.0, https://commons.wikimedia.org/w/index.php?curid=98637510 YES
Video shows him calling for violence. NO
The Kangaroo Court said not to believe our lying eyes, so we won't. And Epps will stay out of trouble while non-violent protesters rot in jail. At least till Republicans take charge in Congress.
Questions about the clear video-recorded incitement of Ray Epps on January 6, 2021, continue to raise questions about his role as a provocateur of violence, unpunished till now.