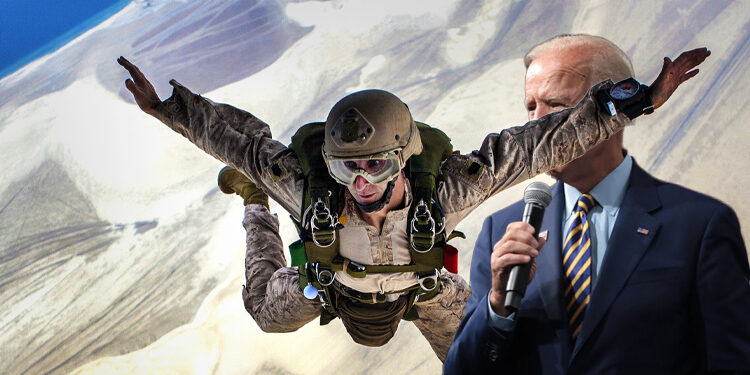 YES
Because they might land in Ukraine and see women standing in front of tanks. NO
He was trying to make a lame joke, but it didn't land.
Biden told the paratroopers: 'Don't jump. You guys are used to jumping. Don't jump." Apparently he was trying to be funny but the joke didn't land and nobody laughed.